Sign up for services
Using our new Simple Practice dashboard, you can sign up to receive services from Glass Lawler Mental Health. Once you are deemed eligible, you will be asked to complete an intake form to determine what you'd like to focus on in your therapy sessions, and the severity of your symptoms. All scheduling will also be completed using Simple Practice.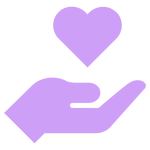 Receive 12 free therapy sessions
You will be matched with one of our welcoming, affirming therapists to complete your 12 free sessions with. Hybrid options are available for sessions. If you choose to attend in-person, your sessions will take place in one of our comfortable counseling rooms (scroll down for photos). Your therapist will work with you to determine a frequency for your therapy sessions that matches your needs.
Create a discharge plan with your therapist
Your therapist will work with you to create a discharge plan, including a safety plan, referral to other LGBTQ+ affirming therapeutic services and/or to other community resources. Your therapist will ensure you are connected with any services you may need, such as housing, legal or medical advice, substance use treatment, and additional behavioral health services.
See our Space
The Center on Colfax has two newly renovated rooms where in-person therapy sessions will be held. Each room is equipped with comfortable seating, soft lighting with brightness & color temperature options, positive messaging, and greenery.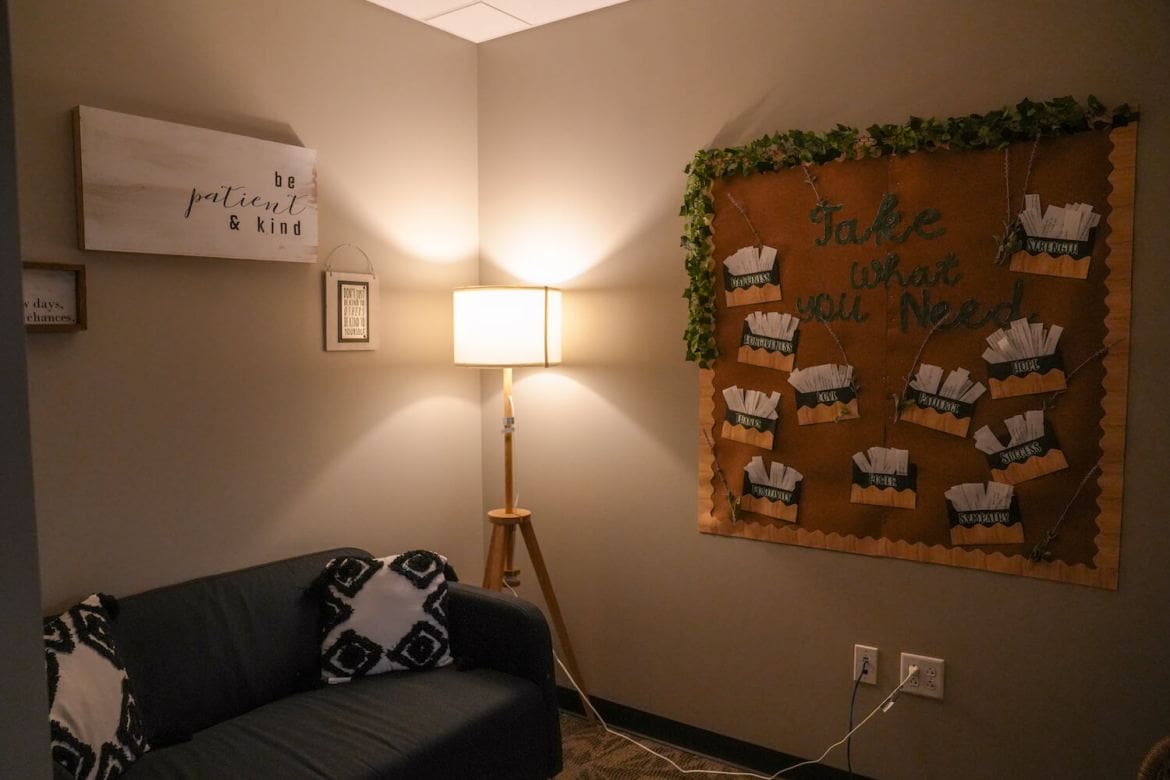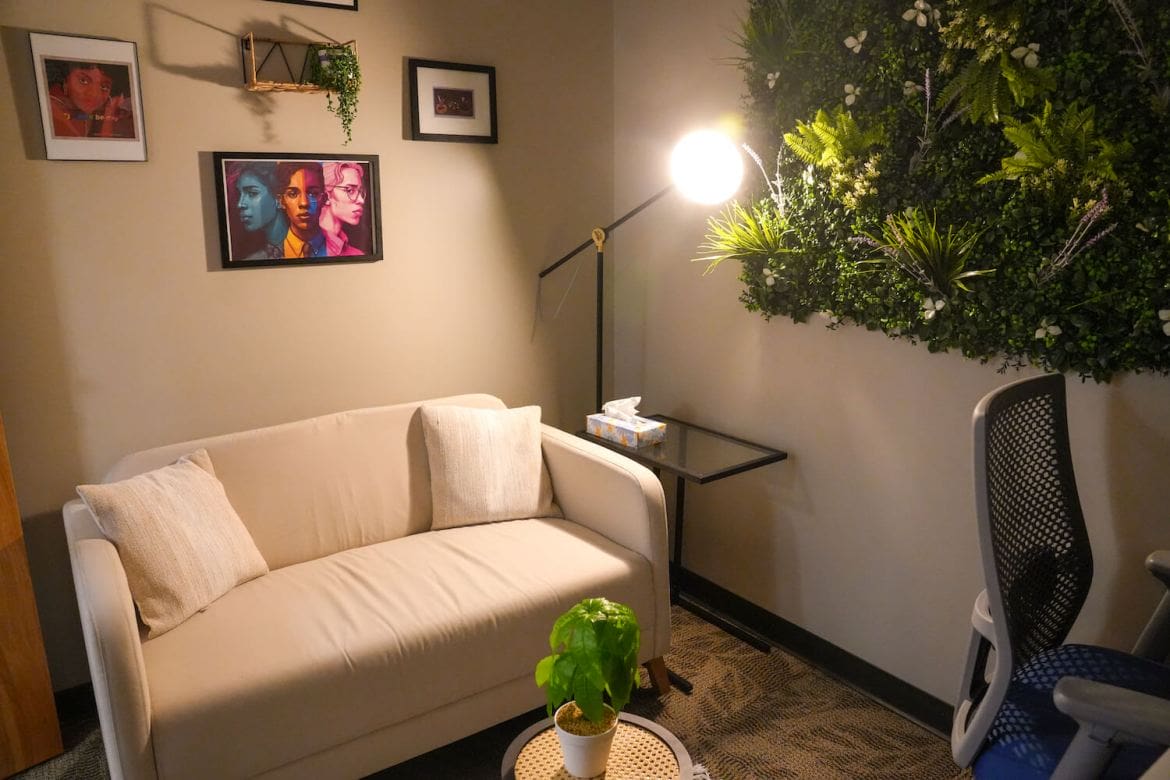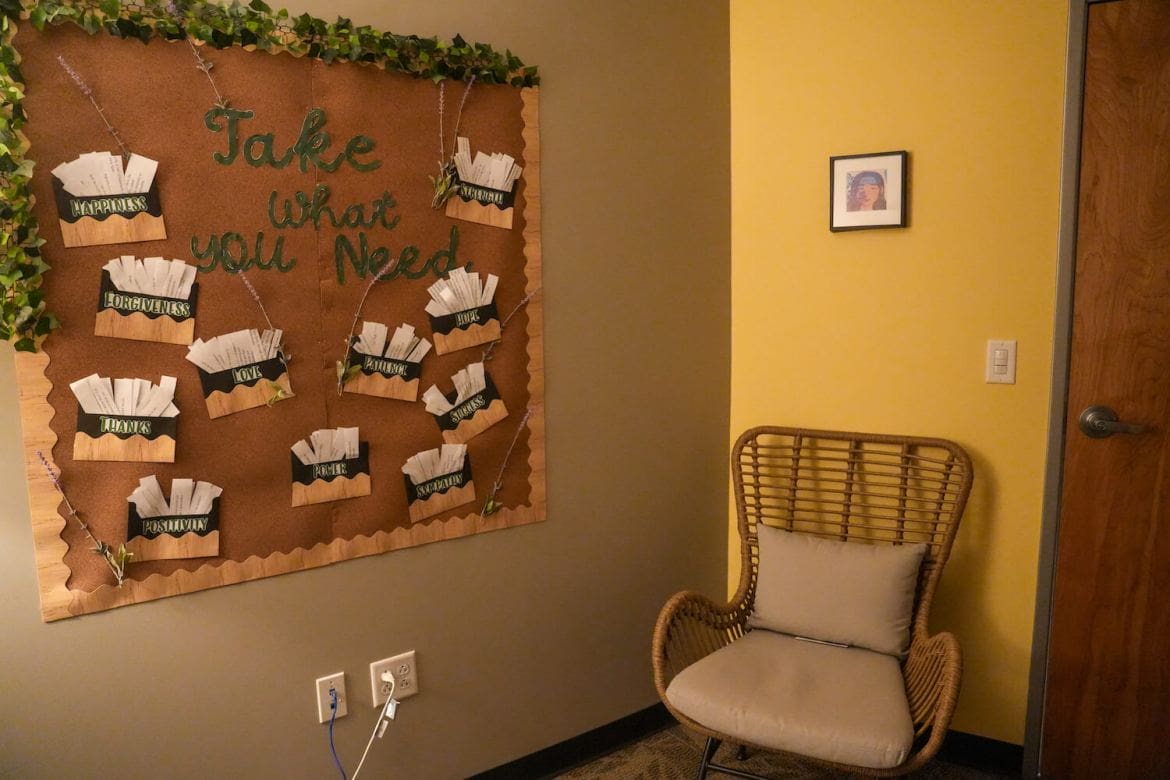 Sign up for our newsletter!
Not quite ready to sign up for services, but interested in keeping in touch with the program? Sign up for our newsletter! We send out monthly newsletters with updates about the program and upcoming events.
Thank you for attending the Glass Lawler Mental Health launch party!
The launch party served as a chance to see all the hard work that has gone into this program come to fruition, and to celebrate what's to come. Attendees were able to tour the new therapy rooms, see the program website, and get questions about our services answered by our Director of Mental Health Services, Jaylin (she/her).
The celebration was also bolstered by two incredible performances from Camila Spanic! We are so thankful to every community member and partner organization who attended to celebrate with us. Thank YOU for making this program launch such a special evening!