We were shocked and saddened to wake up Sunday to this tragic news of a senseless act of violence against the LGBTQ community. We are grief-stricken on behalf of the friends and family of those who died and on behalf of the Colorado Springs community who are coping with these tragic losses at a time when many families are preparing to gather for the holidays.
You can help Club Q victims and their families. Click the box below to make your contribution to Colorado Healing Fund, an organization that provides a secure way to donate to victims of mass violence in our state.
Support Victims & Their Families
Looking for vigils, services, fundraisers, and ways to give or volunteer after the Club Q shooting? Click the link below for a list of response resources across Colorado.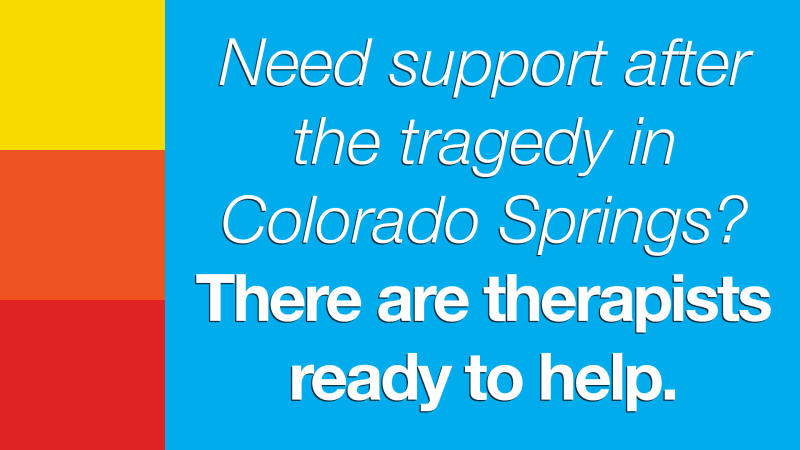 There are therapists in Colorado Springs offering pro bono support following last night's shooting. Click the link below to see the list of therapists and other resources.
See The List of Therapists & Other Resources
Other Important Resources
National Victims of Violent Crimes: 1-202-467-8700
Colorado Crisis Services: 1-844-493-TALK (8225)
Crisis Text Line: Text HOME to 741741
The Trevor Project: Text START to 678-678; 1-866-488-7386
LGBTQ+ National Hotline: 1-888-843-4564
Low or No Cost TherapyDirect Service https://www.wellpower.org/therapydirect/